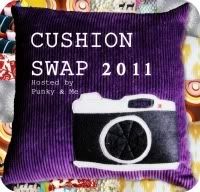 I have not seen any swaps happening around the blog world since I did the pincushion swap so I was very excited when I heard about
Punky n Me's cushion swap.
I've signed up and so should you. It's a fun way to brighten someone's day by sending them a little happy mail and getting something in return. Sign up closes on Monday 25th April!